First-Class Services, Lightning-Fast Response Times and Budget Friendly

For over 20 years, The YMCA of the Cedar Rapids Metropolitan Area continues to benefit from the first-class IT services from McAllister Computer Services, LLC. From the very start, it was clear that we were dealing with true experts in their field. Their knowledge and expertise are unparalleled, and they consistently go above and beyond to address our specific needs.

One of the most impressive aspects of working with McAllister Computer Services, LLC is their lightning-fast response times. No matter the time of day or the complexity of our requests, they are always there to support us. Their dedication to resolving issues promptly allowed us to maintain smooth operations and avoid any major disruptions.

Not only does McAllister Computer Services, LLC excel in providing top-notch service, but they also proved to be masters at saving us money. Through their innovative solutions and cost-effective recommendations, they helped us optimize our IT infrastructure while keeping our budget in check.

Choosing McAllister Computer Services, LLC as our IT services provider was undoubtedly one of the best decisions we've made. They have become an indispensable asset to our company, and we confidently recommend them to any organization seeking unparalleled IT support.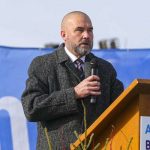 Bob Carlson
Bob Carlson, CEO, YMCA of the Cedar Rapids Metropolitan Area
Reliable, Intelligent and Quick Response

If you are looking to worry less about your IT needs and for a reliable, intelligent, quick response, has your back provider that feels like a co-worker rather than provider, go with McAllister Computer Services, LLC. A trusted resource that I can ask all kinds of IT, software, computer and random questions, never making you feel dumb for asking about any of these.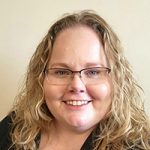 Lisa Klees
Accountant & IT Support Manager
Lynch Dallas, PC